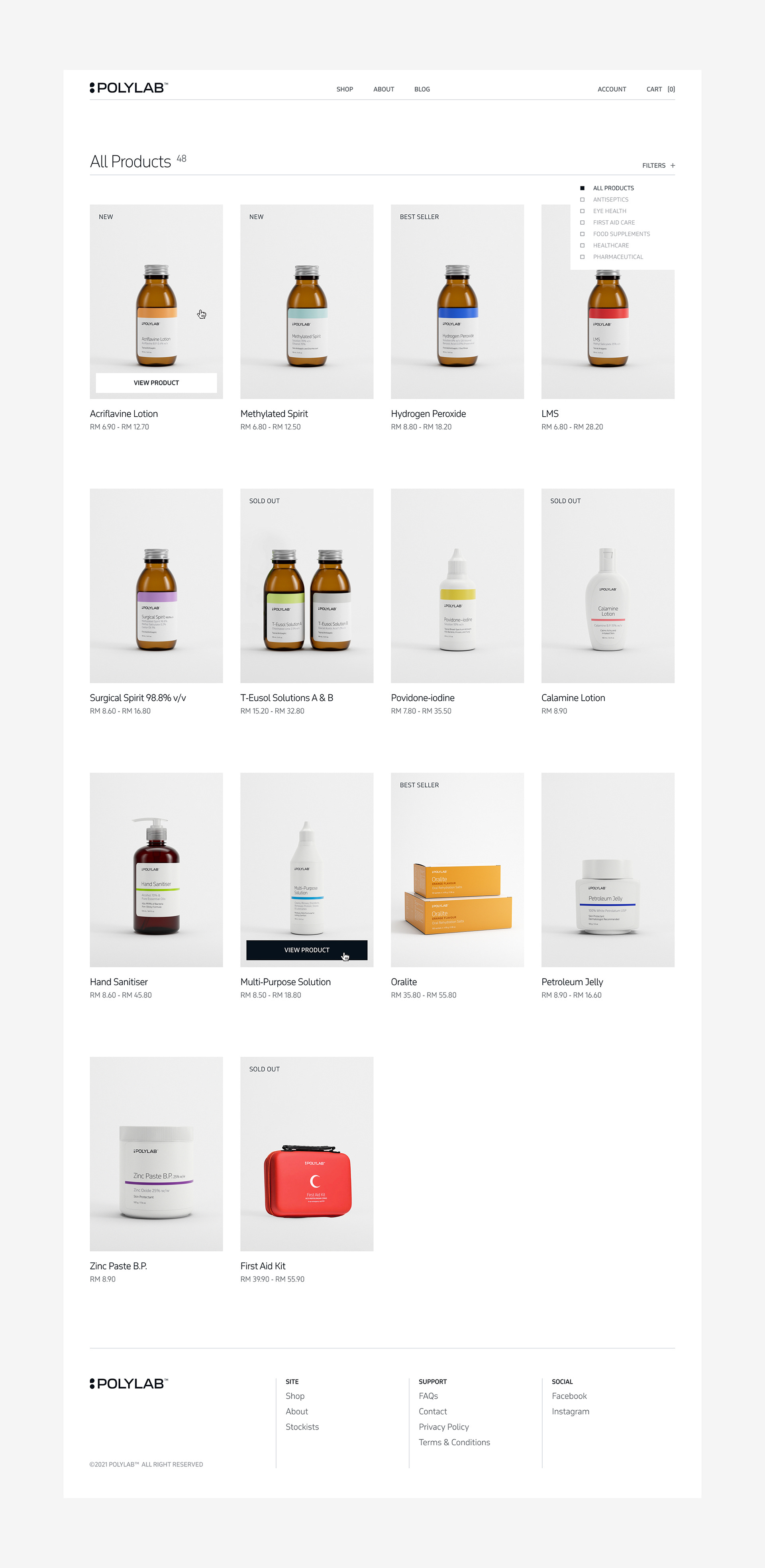 Polylab is a pharmaceutical company of over-the-counter medicine with more than 15 years based in Malaysia. Our aim was to take out Polylab from the generally local perception of lower quality products for being locally made, to be widely competitive with big companies.  Inspired by the core business of the company we thought to bring their principal elements as labs, molecules, liquids, scientific investigation, and the paradox of over-the-counter medicine to come alive a strong, minimalistic clean, and simple visual identity by gathering these strong concepts. The identity relies on modern typography - November Pro by Typotheque -, a touch of color within their product categories, and a distinctive isotype that evokes a molecule as the smallest particle of a substance, which represents creation.
We wanted to feel Polylab as a strong pharmaceutical international brand with years of experience that could transmit security, professionalism and confidence so more people would like to try them. 
The full rebranding and packaging consisted of all Polylab's products followed by a set of collaterals for their brand communication and the complete redesign of their website so that the rebranding could keep consistency in all materials.
Website : polylabbiotech.com
Year completed : 2022
3D Art by : Esteban M
Services : Strategy, Brand Identity, Packaging Design, Web Design